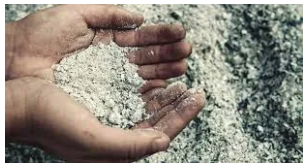 Daily some or the other commits suicide, a suicide of the physical body, or suicide of thought.
Lots of people spoke over it wrote over, in newspapers or WhatsApp or in Facebook.
The person is passed away, and what are we doing dissecting the leftover. Is that really going to help or change anything? Why to keep beating around when the extreme has happened?
Have anyone felt what runs through the mind when someone ever tries to take up that step of committing suicide? It's easy to be a comfortable place and discuss but going through those rough patches and making this decision needs an act of courage.
You may say what I am saying !
But to take one's own life also needs that courage and that madness.
Before we just ignore when a person talks on any issues, our own relations don't understand us, and then nothing is left only emptiness loneliness which makes that person take this tough decision.
Everyone wants to have a life to fulfill their dreams, but perhaps nobody has time to understand what the opposite person is actually seeking from them.
Even today in 2021 people still feel that counseling is only for mentally unstable people, they still connect it with mental illness.
Suicide is not just done because of one person's provocation or just because of dowry or torture, everyone around that person is responsible for this act because nobody could understand that person who was around him or her. No one could read the empty eyes seeking an empathetic ear, nobody could read that silence of words and that body language which was not communicating anything to others.
And then suddenly we all start discussing these issues when everything is ashes.
IT'S HIGH TIME THAT COMMUNICATION SHOULD BE INCREASED !!!!! IT'S HIGH TIME TO BE AVAILABLE IN AND AROUND US !!!!!