Your Well Being Depends On,

Your Healthy Mind
Award winning, Leading Psychotherapist
IHA Certified Clinical Hypnotherapist ​
How does Online Session work?
Connect & Provide your Details over a call, so that I complete my Paperwork.
Get Confirmed Scheduled Slot as per your Convenience
Ensure You Have A Reliable Internet Connection Along With Perfect Audio & Video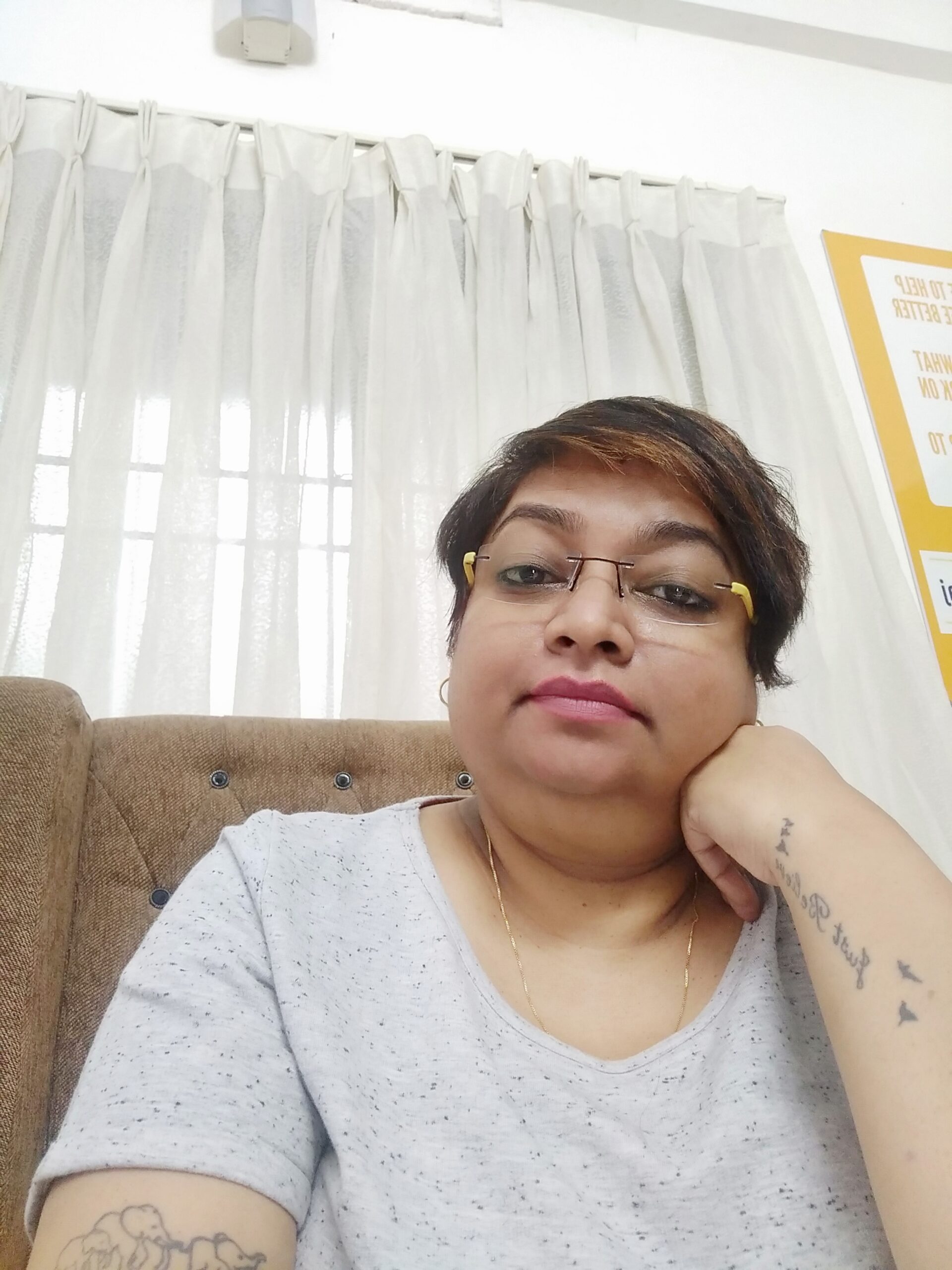 Greeshma Nataraj
Counselling Psychologist, Psychotherapist, Life Coach
find a good location that is totally private so you can fully immerse yourself into the time, you have booked for your self.
Join the Scheduled Session via zoom or google meet
Free Follow-ups as needed for One Week on WhatsApp Chat
Over 24 Years of Successful Experience bringing changes & positive vibrations approach towards happiness in clientele's journey of Life.
Successful Therapy Sessions
Clients are Happy & Healthy
Greeshma was really helpful and helped me solve the confusions i had.
Had a great session with Dr.greeshma and it was such an amazing experience.
Every one needs guidance and counselling in hard time as that is the point of time where your thinking ability and decision making goes to null. Counselling and guidance from you have given me direction to be winner in hard time. thank you very much for awesome help.
What our Clients Says, post Sessions / Therapy ...
She is so down to earth, listen patiently, gives you rime makes you comfortable so pour out your heart and really understands you. Her positive words and suggestions have really helped me. She is so passionate to help others not like other counsellors. She gives enough time to bring all the possible feelings out with in you. I recommend her.​
When we met Greeshma with my small kid I found her to be like a kid with my but when she resumes her work of reading Tarot Cards for us we were really shocked seeing her transformation from a kid to such as understanding controlled and vibrant personality. That switch of role in a fraction of minute was amazing and her readings were wonderful and really whatever she had said to us have really worked with us. Would suggest just meet her once and you will feel to meet her again.
My husband never believed in any of the rituals or astrology and all. But after his meet with Greeshma tings really changed has was able to relate what she said. Last 2 years now there is no tensions its peaceful what else can I ask from God. My husband has been totally different person now. Its not that he started believing astrology be he stared following Greeshma' s positive words and the way she motivates.
Clarify all your questions